How to Get the Best Deal on Kitchen Appliances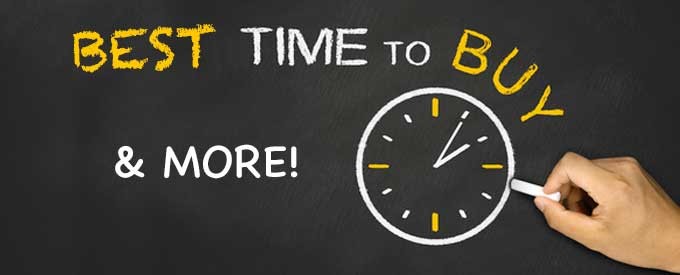 If you are in need of a new refrigerator, a new stove or a new dishwasher, you could be afraid that you're going to have to spend a lot of money. Luckily, if you know how to get the best deal on kitchen appliances, you can buy the appliances that you need for a very reasonable price. These are a few tips that you can try if you want to save money while still buying great kitchen appliances.
Look for Discontinued or Clearance Kitchen Appliances
When shopping at a home improvement store or appliance shop, ask about any discontinued or clearance appliances. Some might not be being made anymore. Others might have minor imperfections, such as a small dent on the side that won't show once it has been installed. You'll still be able to buy new appliances with a warranty, but you'll get a lower price.
Use Coupons
Did you know that you can often use coupons to save money on kitchen appliances? For example, some stores offer a certain percentage off of your purchase for applying for a store credit card. You might also find helpful coupons in the newspaper or online, so keep your eye out.
Buy Used
Have you ever considered buying used kitchen appliances? It's a great way to get a good deal. You can even purchase appliances that need to be cleaned, painted or that need minor repairs to save even more. Just consider having them looked at by a pro before shelling out your cash.
Buy at the Right Time of Year
If you need a new appliance now, then you need a new appliance now. If you're able to wait, however, you should know that there are certain times of the year when it's smarter to buy.
September and October are good months to buy because this is when many appliance manufacturers release their new appliances, so you can often score a deal on older models. January is also a good time to shop for last year's models.
Holiday weekends are good times of the year to buy kitchen appliances as well, since many stores have great sales.
As you can see, there are lots of ways to get a good deal on kitchen appliances. If you need help or are in need of appliance repair, contact us at Superior Appliance Repair.