5 Common Washing Machine Problems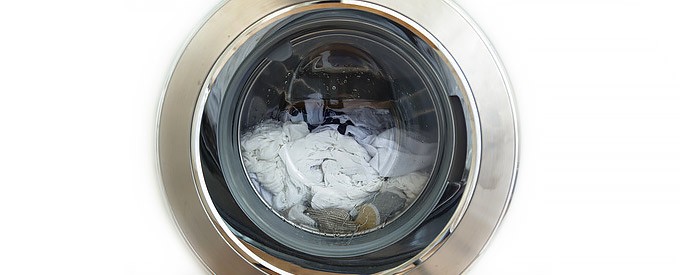 The big appliances in our lives can have us tearing our hair out – not only do we rely on them daily to make our lives easier, but they usually cost an arm and a leg, too. If you aren't familiar with the inside-outs of various home appliances, then any time your believed dishwasher, fridge, or dryer has a problem it can seem like the end of the world. Fortunately, this is rarely the case.
Here Are 5 Extremely Common Washing Machine Problems – We Promise, We've Seen Them All!
Washer Isn't Agitating/Spinning. There can be a number of reasons for your washing machine not agitating and causing washing machine problems. There are two easy things you can check yourself. First, look at the dial on your machine and check that the spin cycle is function is working — if it isn't, you may have a loose or broken belt. Second, check the load of laundry you've placed in the machine. An imbalanced load — or clothes that are stuck around the center spindle — can keep the drum from spinning, causing an error in agitation.
Washer is Leaking. A big issue for those who don't have easy-to-mop floors! The first area you'll want to check in your washer is your hoses – something as simple as a loose connection or split hose can be causing the leak, and it's an easy fix to make. The drain pump could also be the source of the leak. The drain pump is usually only accessible by removing the back panel of your washer, so you may want to call in some assistance for checking this area.
Washer Won't Finish a Cycle. The most typical solution here is that the timer in your machine has either stalled or gone bad. Because this is an electrical issue, it's recommended that you consider hiring a professional to take a look at the control panel. They'll be able to quickly look at your washing machine problems and compare it to the manufacture's schematics to see if anything is out of place!
Washer is Making a Loud Noise. Unfortunately, a noisy washing machine can herald a lot of potential washing machine problems. The pump or pump motor could be in need of servicing; the drive belt could be loose or in need of replacement; the drive forks may have slipped from the direct drive motor coupling; or the shock absorbers could have become weakened or damaged due to age. You can diagnose some of these issues visually if you feel comfortable taking apart the washer; an experienced repairman can also assist.
Washer Isn't Doing Anything. As cliché as it may sound… be sure that the washer is plugged in! You may also need to check your electrical panel to be sure that a breaker hasn't been recently flipped. This is an easy change to make yourself, and if it's the problem then you will be good to go. You should be sure to note any potential sounds that are made when you try to turn the washer on. Does a buzzing sound happen?  If so, you might have a blocked drain pump on your hands – this isn't too uncommon, as it's probable that something came out of pockets during the last wash, and simply got stuck when clothes were removed causing your washing machine problems.
We encourage you to contact us if you have any questions about your washing machine problems, or any of your other home appliances, and ways that you can extend the life and longevity of your favorite home helpers!