How To Clean Your Washing Machine Naturally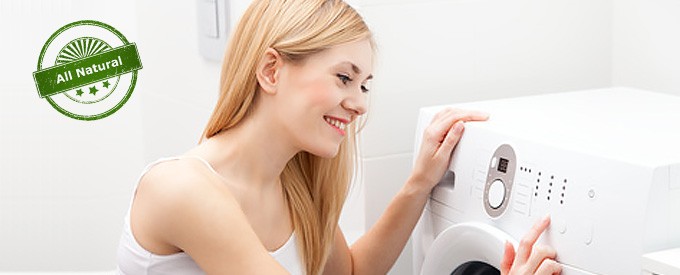 We really take our appliances for granted, don't we? We go to them day in and day out and expect them to work perfectly every time, and sometimes they don't.
The appliances we pay less attention to, however, are our washers and dryers. Since they don't hold food, they seem to get less attention than our kitchen-dwelling items.
Think about your washing machine for minute. When was the last time you gave it a good cleaning–without clothes?
Thought so. Read on for an excellent way to renew that work-horse that deserves some attention — clean your washing machine.
Here's how to naturally clean your washing machine:
In order to reduce using harsh chemicals, two excellent, tried and true ingredients are white vinegar and baking soda. Vinegar is excellent for killing mold, mildew and as a disinfectant. Baking soda is great for cleaning soap scum and as a deodorizer.
Front Loading Washing Machines
Front loading washers are designed differently than top loaders, so there are some extra steps to take in cleaning them.
Front loaders have a rubber gasket around the opening. If your front-loader is a High-efficiency (HE) as many are, then that gasket can get pretty funky after a while.  Use a cloth soaked with vinegar and give it a good wiping down.
For the drum, set the washer to the largest load on hot water. Add two cups of white vinegar and a quarter cup of baking soda.
Set the washer to go and let it run its full cycle. When it's done you may want to check to see that there isn't any residue left.
Top Loading Washing Machines
The routine for a top loading machine is pretty much the same, except you have a post in the center. Before filling the tub, wipe around the edges of the rim and the post with a rag soaked with vinegar.
Then, as with the front loader, set it for a full load with hot water. Add two cups of white vinegar and quarter cup of baking soda.
Once complete, check for any residue, and you should be all set.
Happy washing.
For Washing Machine Repairs or any appliance consultation or service, be sure to contact us or give us a call at (636) 980-3377 or 314-335-9796. We'd love to earn your business!