4 Signs it May be Time to Get a New Washing Machine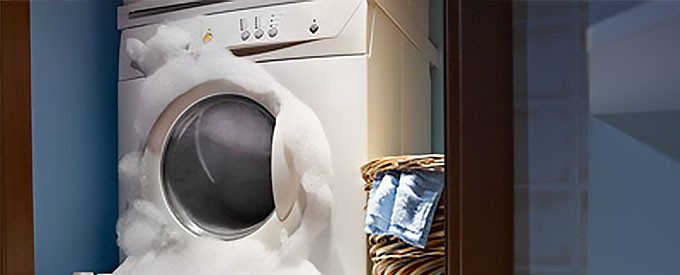 The washing machine is a great appliance to have, until it quits working. Of course, when this happens, it's always when you have overflowing baskets of laundry to wash. However, there are signs that it might be time to get a new washing machine.
Here's a Checklist to See if You Might Need to Buy a New Washing Machine
1. Leaking: when your washer starts leaking, this is a sign that bigger problems are coming. Replacing your washer at this point will save you the hassle of it breaking down all together.
2. Strange noises: if you can hear your washer running at your neighbor's house, there is a problem. When this happens, your washer is usually off-balance, but this means there is another problem causing the unequal balance to occur.
3. Washer isn't filling properly: if your washer's setting is on the largest load, but the drum is not filling completely with water, then this is a sign there is a serious problem.
4. Washer is 8 years old: if your washer is. 8 years old, or older, now is the time to replace it. The closer your washer gets to the end of its life, the more problems you will start to have with it. Regular maintenance, such as cleaning your washing machine, is a good rule of thumb to keep your washer running smoothly.
If you are experiencing any of the above referenced signs, it is time for a new washer. Replacing your washer now will ensure that you can avoid it breaking down. Many times people wait until the washer breaks all together to replace it, but this costs more money, and hassle than just buying a new one.
For more information on whether or not you may need to buy a new washing machine, or for washing machine repair service, please contact us.