Why Does My Washing Machine Smell Like Mildew?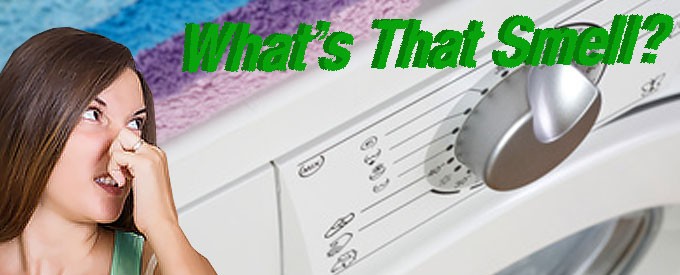 You're about to throw a load of dirty laundry in the washer when you notice an unpleasant, but familiar stench when you open the door. Great… it's mildew. Unfortunately, this is a common issue, especially with HE washers. According to an article on Angie's List, "High efficiency front-loading washing machines are susceptible to a musty smell from mildew."  So now what? Glad you asked, because it's actually not that hard to get rid of washing machine smell.
3 Ways to Combat That Gross Washing Machine Smell
Clean the Washing Machine: Isn't it ironic that you have to clean the very appliance that you use to wash your clothes? Just thought I'd throw that in. To clean your washer, you can use distilled vinegar. (There are also several other products on the market that do the trick as well. Clorox makes one called Washing Machine Cleaner that you can buy on Amazon.)
A. Run 1-2 cups distilled vinegar and HOT water through your washing machine on regular cycle; make sure you clean the inside tub, rubber boot seal, detergent dispenser with a clean rag with the vinegar/hot water solution.
B. Next, run your washer again, with HOT WATER ONLY.
C. Leave the washing machine door open to air it out.
Wash in Hot Water: Although using cold water saves money, by washing your last load of the day in hot water, you are helping to ensure the bacteria and mildew is obliterated from your washer and the smell of your clothes.
Regular Maintenance with Bleach: Once or twice a month, run a cup or two of regular bleach through your washing machine with just hot water. This will help keep the washing machine, and your clothes smelling fresh and clean every day.
These are just a few ways to keep your washing machine smelling fresh and clean.  Contact us if you have any questions or want to learn more ways to make sure your washing machine and other appliances are running at their very best.